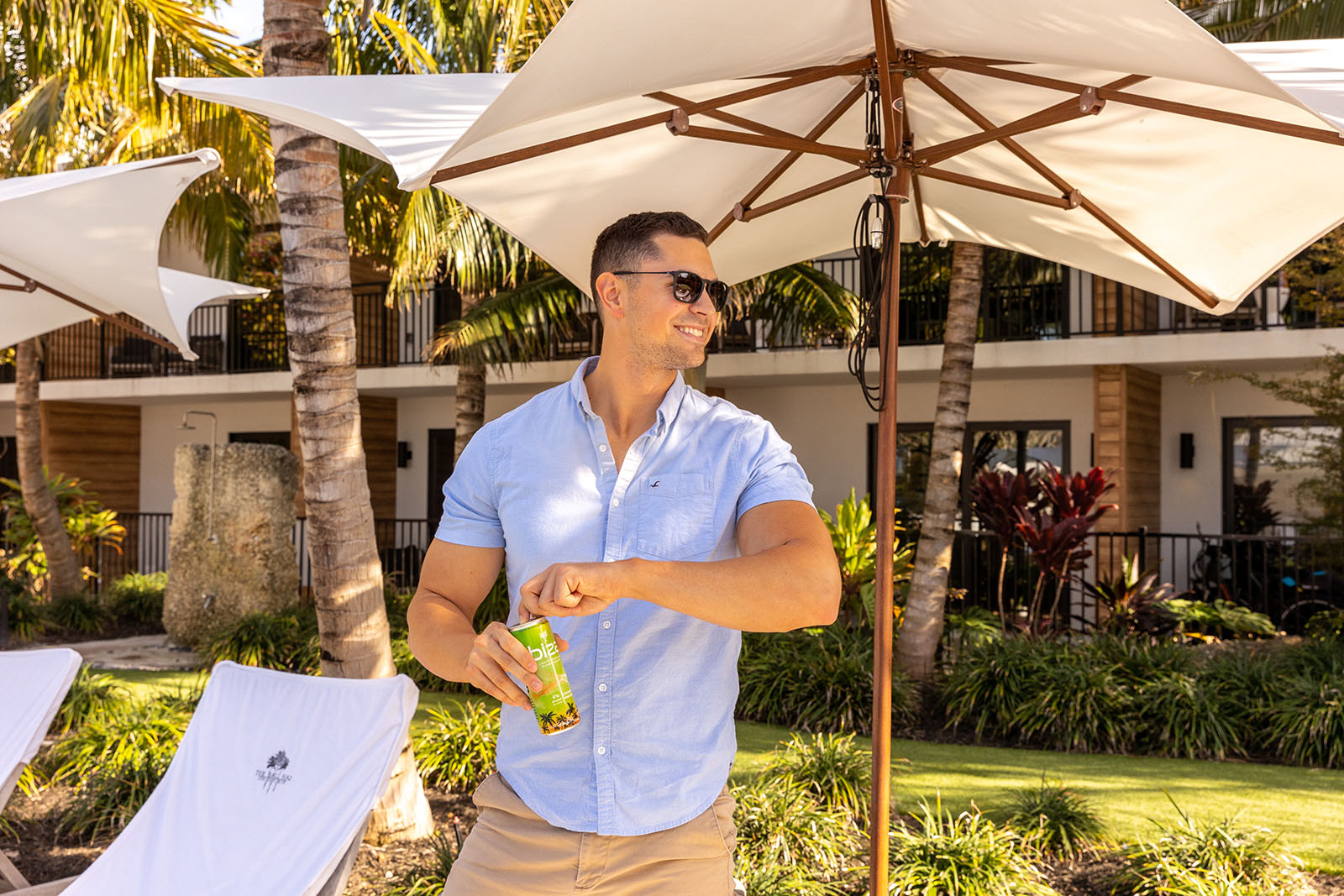 Biza researched other leading RTD brands and reversed engineered their structural weaknesses and then back tested these improvements across Millennial consumers of different age groups.
The "first impression" or underlying aroma of the drink should match the dominant fruit listed on the label. Many leading brands miss this and have no aroma.
The "second impression" of the drink is visual. The color of the drink should match the dominant fruit. Most leading brands are colorless.
Biza cocktails are constructed to be "fruit forward" with balanced sweetness. Many other brands don't even taste like the underlying fruit. They lack a discernible flavor and are "disconnected" from the fruit they represent on the label.
All Biza cocktails are constructed with a lower carbonation level (2.8-3.0) resulting in a more favorable, enjoyable Drink experience. The majority of RTD's are highly carbonated (3.3) and are too bubbly.
Biza cocktails has worked very hard on creating a pleasant finish to all our drinks. The majority of RTD's have a terrible metallic or aspartame finish which consumers notice.
Biza is a 6% ABV and made with real vodka not malt.


2 FLAVOR FORMULATION SYSTEM
All of Biza's cocktails consist of a Primary "Dominant flavor" and a synergistic Secondary flavor created after countless hours in the flavor lab. Most other brands are Single Flavored (monochromatic). Biza constructs Flavors combinations that are universally appealing and non-esoteric (ex. Rhubarb- Elderflower).
3 DISTINCT DRINK BODY STYLES
Through 200 hours of research Biza found that the "body style" of a drink: light bodied (ex Biza Pomegranate Vanilla & Mango Jalapeño), medium bodied (ex Biza Passion Fruit Peach) or full-bodied (ex Biza Coconut Pineapple) was as an important determinate of consumer drink preference. The majority of RTD's on the market are structured as "light bodied" drinks basically limiting consumer options and appealing to only 1 preference subset.